Main content starts here, tab to start navigating
About Us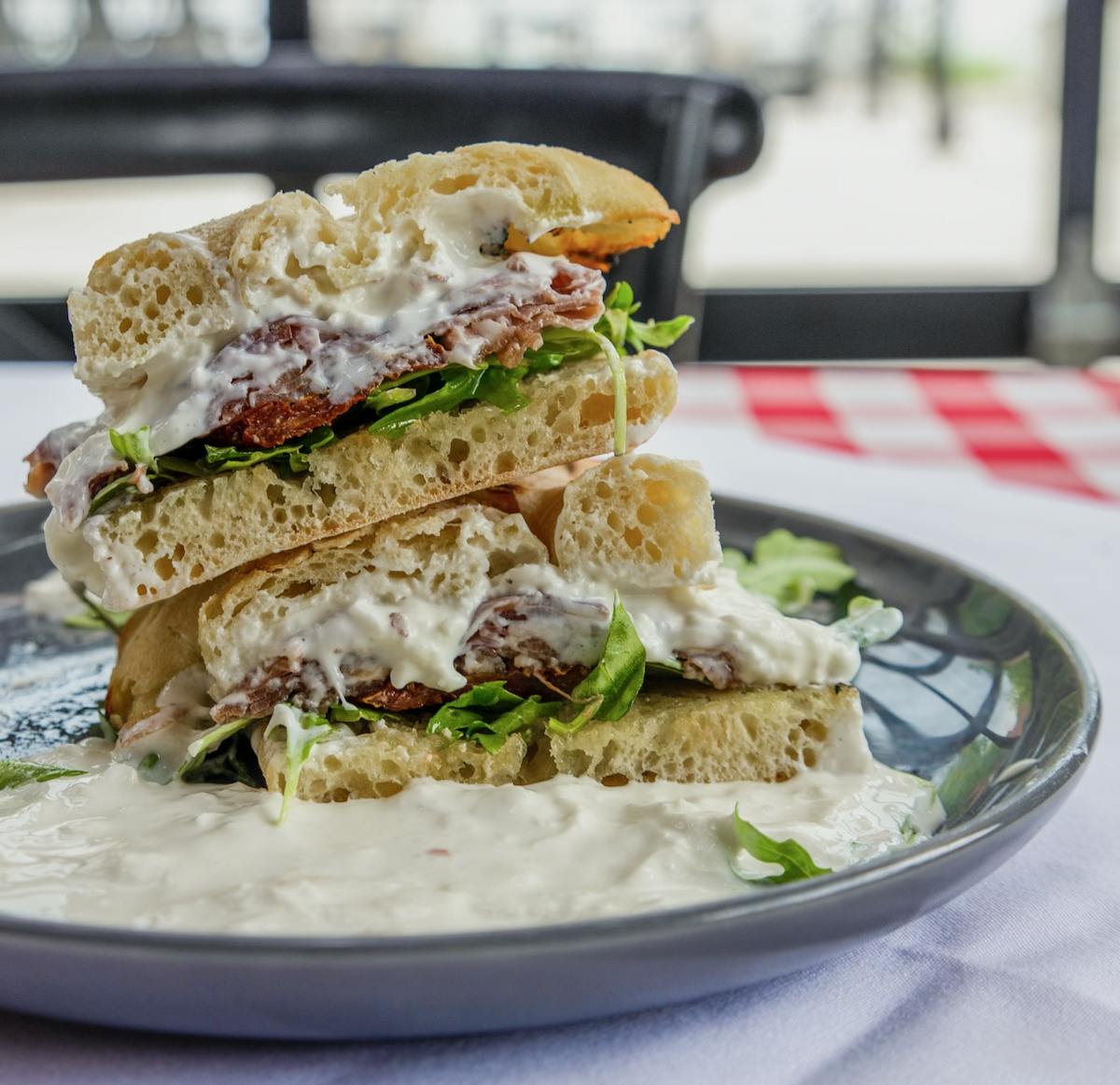 Scotti's Salumeria
is located at the top of Main Street in East Greenwich, Rhode Island. Named after and inspired by the owner Marco Scotti's family, we aspire to implement his Italian family traditions into both the atmosphere and our authentic cuisine. Marco, alongside Jeffery Quinlan and Edward Brady (of Rhode Island's well-known Dig In Dining), bring a fresh and unique concept to EG's eatery scene. Scotti's Salumeria combines an old and new school approach to the classic Italian favorites that are meant to make you feel at home. Our family roots combined with years of knowledge, tradition, and experience blend together to bring our concept to life. We're old souls who love to eat well, smile big and have you leave us with a good story to share.
The Chef
Armando Bisceglia, born in Naples Italy, is well known as the owner of Bacco Vino & Contorni in the heart of Providence, Rhode Island's Little Italy, Federal Hill.
Armando graduated from Johnson & Wales University in 2001 with an undergraduate degree in Hospitality Management and in 2003 with a graduate degree in Hospitality Education. His most prominent work includes though is not limited to being the first General Manager for the chain RossoPomodoro in the US, US Ambassadorship for Mastroberardino Winery, Vignaioli DiMorellino DiScansano and Cantina Lungarotti, General Manager and Wine Director of Trattoria Zooma, and, the CEO of Napoli Hospitality Consulting Group. Armando was voted Chairman of the Board of the Federal Hill Commerce Association in 2021. He is well known and well loved in the community.
Armando's best attribute is his passion. His love for food and wine is unmatched and his dishes continually expand the palates of many Rhode Islanders. Here at Scotti's Salumeria, Armando brings authenticity, experience and tradition to both our food and wine menus. From thoughtfully and carefully sourcing ingredients to having familial ties with our wine producers, we're excited to share our food with you.